Krzysztof Szulc joins Kool2Play as Publishing Director!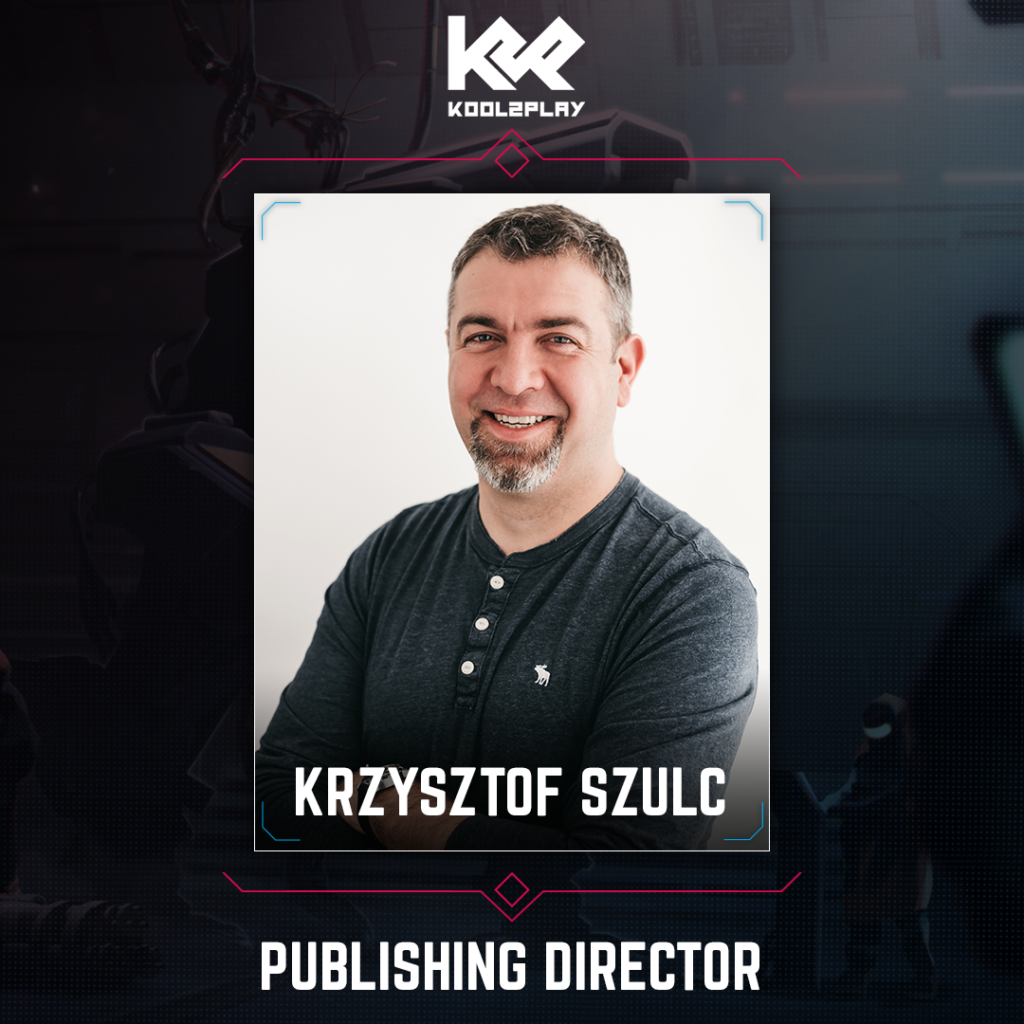 Krzysztof Szulc has just joined the team of Kool2Play Studio, an independent producer of video games and will take on a role of the Publishing Director. Szulc's responsibilities will include developing a production strategy and supervising the publishing process of Uragun, the studio's upcoming production – a challenging top-down action game with rogue-like progression.
Krzysztof has 20 years of experience in the promotion of games. For the last 10 years he was responsible for game marketing at CENEGA S.A. Before that, he was associated with, among others, CD Projekt.
He has worked on the most famous titles and series (including Grand Theft Auto, Red Dead Redemption, Tomb Raider, Fallout, Resident Evil, Tekken, Total War, Mortal Kombat) and many others, from publishers such as 2K, Bandai Namco, Bethesda, Capcom, Rockstar, SEGA, Square Enix and Warner Bros.